Group Rides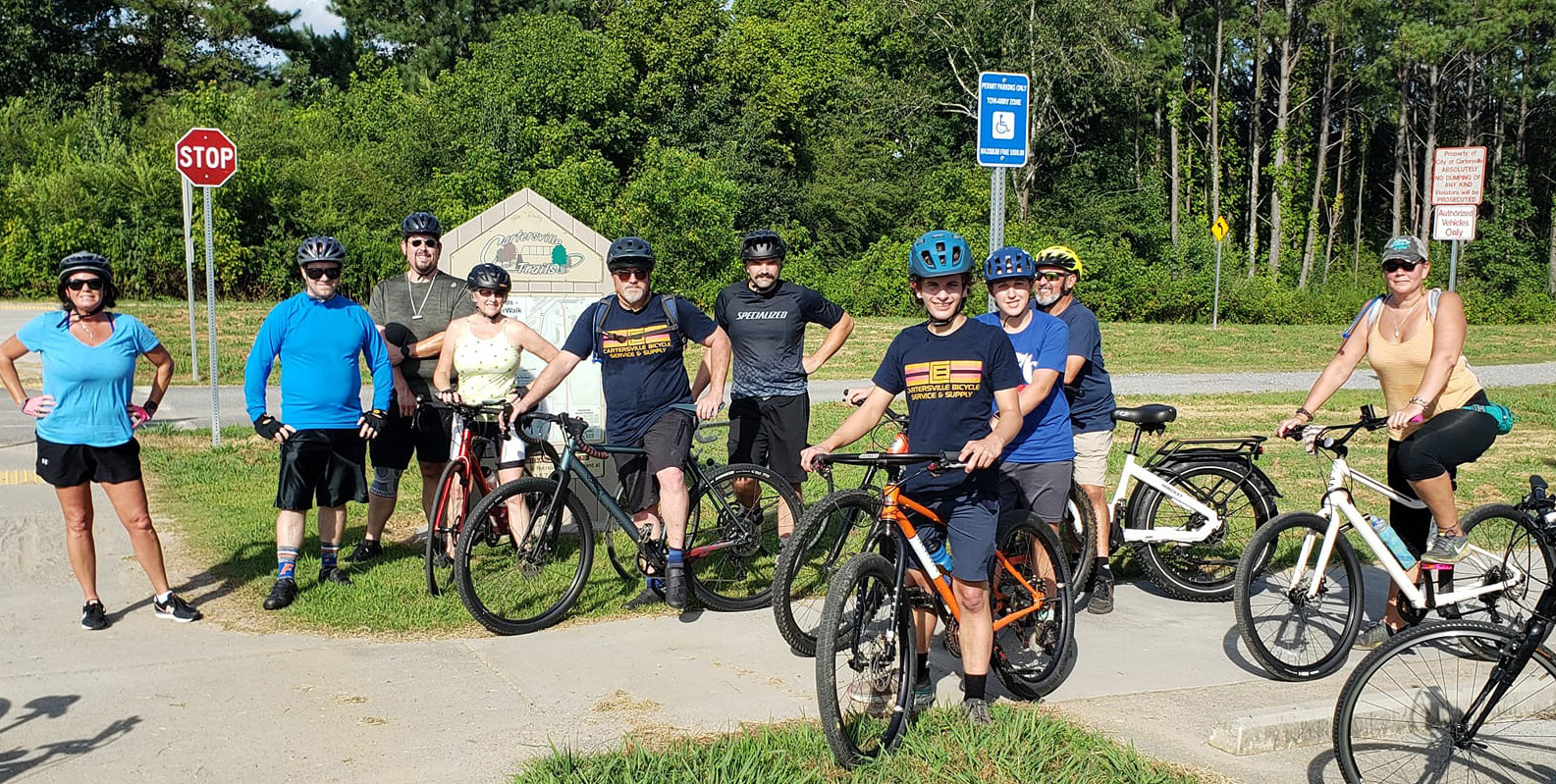 Cartersville Bicycle Service & Supply offers several types of group rides on a regular schedule from March until September each year.
Group rides are a great way to meet other cyclists in and around Bartow County. They are always free and fun!
Some typical group rides include:

Party Pace Around Town: This ride starts on a weekday afternoon at the shop (5 S Public Square, Cartersville, GA 30120) and usually covers 6-8 miles of primarily flat public streets and some paved paths. It includes a stop for dinner at a locally owned restaurant, usually in historic downtown.
Taylorsville Road Ride: This is a Sunday road ride led by shop manager Jason Douglas in and around Taylorsville. It is no grueling century, but more of a social road ride that is ideal as a jumping off point to meet other road riders with similar cycling interests and skill/fitness level. 
Allatoona Creek Dust Up: Or mudfest, depending on the weather. This ride is great for veteran and beginner mountain bikers. If you haven't been to Allatoona Creek, it is a tremendous natural resource less than 20 minutes from downtown Cartersville. This ride will typically be on one of the less challenging loops, but we will do our best to pick a route that best matches the skill level of the ride participants. Meet fellow mountain bikers and commune with nature. Weekday and weekend dates are included to make it accessible to as many folks as possible.
Looking for something a little different? Get involved in the Facebook group and suggest your own rides! This is YOUR group so don't be shy about putting together your own ride and invite others to join you!
Disclaimer: Cycling can be hazardous to your health. Cartersville Bicycle has no liability for injury or death that may result from attending a group ride we coordinated. Rides take place on public roads as well as paved and unpaved paths/trails. Helmet, lights, bells, and other safety precautions are highly recommended on all rides. It is your responsibility to determine risks associated with any given group ride and make your decision to attend accordingly.